About Mi'gauss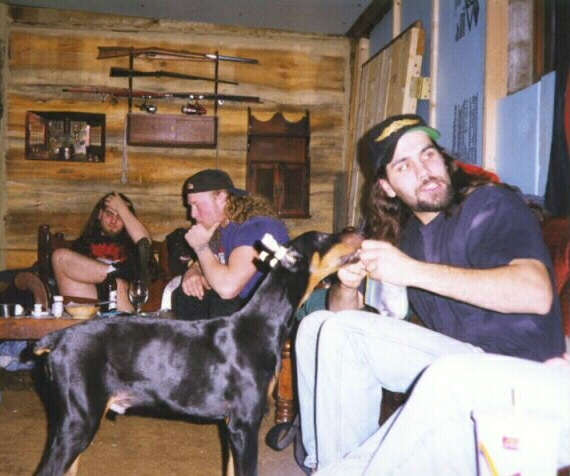 Mi'gauss is:
Shumoc - lead guitar & vocals
Craig Curran - rhythm guitar & vocals
ni Kuleesta Andaqua Allen - drums
Fred Smith - bass guitar (not shown in pic)
War - the dog :)
Algonquin War Metal
Mi'gauss is based in Jeannette, Pennsylvania, and was formed by former Sub Effect and Rottrevore members Barry Mull and Chris Allen. Their music is a 'distinct fusion of Algonquin life and extreme metal.' Low vocals and grinding or strummed guitars are offset by somber melodies and commanding drum and cymbal work. The band describes their music as 'Algonquin War Metal,' and it speaks for the band's true Algonquin heritage.
'Eastern Woodland Algonquins are often portrayed as cute "Thanksgiving Indians", but our culture contains much more dark morbidness and brutality than the "Old World." We stand for this essence.' - Andaqua